About Us
Backed by over 70 years of heritage in providing world-class human resource services around the globe, GPM is ready to supply innovative strategic system solutions to your business. Just tell us what you need, and let us find a way.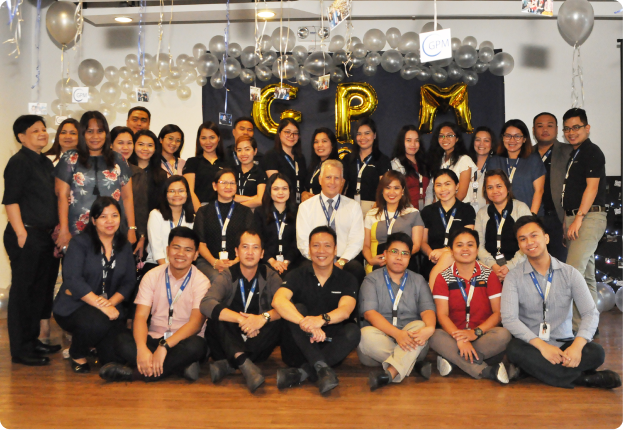 Our Magsaysay
Heritage
GPM is an affiliate of the Magsaysay Group of Companies, a multinational conglomerate with over 70 years of domain expertise in the following industries

Manning and crew management

International recruitment and staffing solutions

Maritime and technical skills training and assessment

Hospitality, culinary and tourism training

Professional development & languages training & assessment marine consultancy

Marine repairs & services

Tour operations and fast-ferry charters port equipment

Chassis leasing & hauling

Agency and brokerage

Marine bunkering

Full container liner shipping

3rd party logistics

Warehouse management

Tankering and petroleum barging

Shipmanagement

Per service process outsourcing

Total office offshore hosting

Animation

Life and medical insurance

Marine and property insurance

Marine travel

Corporate travel management

Travel helpdesk

Safety product distribution

Hospitality Uniforms and Linens

Organic food

e-Commerce
Excellence
We believe in working together for excellence in everything we do. Right action. Right conduct . Doing the right thing at the right time.

Innovation
We provide the environment that encourages and rewards innovation and out-of-the-expected solutions. We encourage employees to speak openly and to give their ideas without fear of ridicule.
Enthusiasm
We believe that having enthusiasm, dedication and passion for everything we do, taking action without having to be told, and ensuring the efficient delivery of products and services are key drivers of success.
Integrity
We shall act righteously, morally and legally in the conduct of our business. We perform our responsibilities with the highest ethical standards.
Accountability
We are responsible for our actions and business decisions and are accountable to our stakeholders which include employees, customers, shareholders and business partners.

We are transparent in all our dealings, communicate openly, seek advice, and provide balanced and comprehensive assessment of the company's performance and prospects.

We are responsible for delivering on our commitments, aim to exceed expectations, and act within our authority.
We Care
We Care for our employees and colleagues.

We Care for our shareholders.

We Care for our business partners.

We Care for our planet.
Outsource Accelerator's
Site Tour
and

Expert Interview

of
Global Process Manager, Inc.