News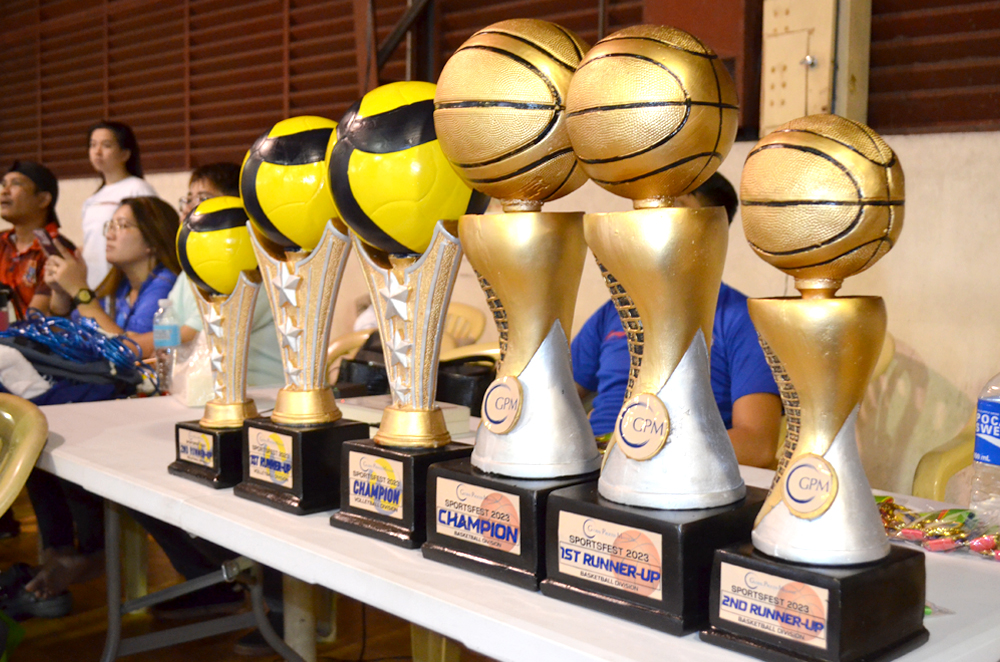 Medallion and Wrist are Champions
Medallion and Wrist are Champions
The Medallion Class Experience Center and Wrist Ship Supply emerged victorious in the exciting volleyball and basketball tournaments of the GPM Sportsfest 2023.
The much-awaited volleyball championship game took place at the Manila Bulletin gym on September 30, 2023, at 10 in the morning. The game was fiercely played by the two teams, with Wrist winning the first set. However, it was Medallion who displayed superior teamwork clinching the next three sets. Thus, Medallion emerged as the champions, defeating Wrist in four sets with scores of 16-25, 25-23, 25-21, 25-22.
Prior to the championship game, Team GPM emerged victorious over Team Garrets in four sets with scores of 25-22, 19-25, 25-23, 25-10, and secured third place in the volleyball tournament. Kristine Joy Barra of Team GPM won the Highest Scoring Female Award, recording an impressive 33 points during the tournament. Meanwhile, Alfred Isip of Team Medallion was declared the Highest Scoring Male as he recorded a remarkable 131 points.
Moving on to the basketball games held in the afternoon, Team GPM easily claimed third place by winning over Team Medallion with a score of 52-25. In the championship game, Team Wrist demonstrated their strength by overwhelming Team Garrets with a score of 90-43, securing the championship title. The Most Valuable Player Award was bestowed upon the remarkable playmaking of Avin Esquivel of Team Wrist.
The recently concluded GPM Sportsfest was indeed a remarkable triumph, with all the teams who took part showcasing their impressive athleticism, competitive spirit, and admirable sportsmanship. We extend our heartiest congratulations to all the participating teams for their outstanding collaboration, exemplary conduct, and unwavering respect towards one another. We also express our utmost appreciation and gratitude to the dedicated committee members who worked tirelessly to ensure the success of this event. Their hard work and commitment have truly paid off, and we are grateful for their immense contribution.
'Till next year!

#GPMLife #GPMsportsfest2023